Plot No. 10, Alok Nagar, Kanchana Bihari Marg, Kalyanpur, Behind Chandra Kunj Marriage Hall, Lucknow
Phone : +91-522-2752060
Mobile : +91 9415017680
Neeraj Srivastava : 91-9451403716
Fax : +91-522-2752060,
+91-522-2751903
E-Mail : micro.controls@gmail.com
micro_controls@indiatimes.com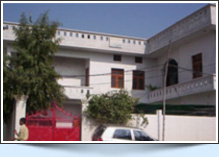 Welcome to the sophisticated arena of SYSTEM INTRIGRATOR OF HONEYWELL AUTOMATION INDIA LIMITED, Micro Instruments & Control Systems – customer- centric business house. We have done extensive research and development work of Process automation in various industries viz. Sugar, Distillery & Power etc. Besides it we are working with Honeywell's make PLC, DCS System in Co-gen. & Power plant automation. We are one of the well-known signal isolator manufacturers and field instruments suppliers. We have developed power automation system, based on cutting-edge technology, which is 100% safe and very easy to handle. We offer proven electric power control instruments which strictly work on the cutting-edge technology. Besides, we also deal in supply erection and commission all the type of field instrument on turnkey basis used in process industry.
A gigantic range of power control systems, power automation system, digital meters etc., can be easily obtained under single roof named as Micro Instruments.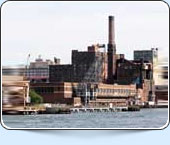 Process automation offered by us is destined for several appli- cations..
We would like to introduce our- selves as one of the leading Manufacturers...
Micro Instruments is one of the renowned Digital Meters Micro Instruments...
The company is a highly trusted Manufacturer & Exporter of Variable Frequency Drives...
We are presenting highly Adva- nced Boiler Automation System which has...
Home|Company Profile|Details of PLC-DCS|Quality Control|R&D Setup|Clientele|Contact Us|Enquiry|Site Map
Indian Manufacturers - B2B Network of ExportersIndia.com

© Copyright 2009 - 2010. All Rights Reserved. Micro Instruments & Control Systems